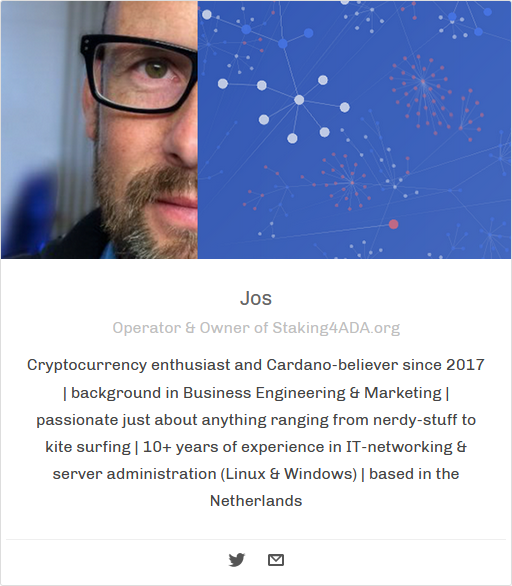 Hi!
Nice to see you, and thanks for visiting!
In offering this stakepool service to the Cardano community, I am hoping to make a small, but meaningful contribution to building a sustainable and equal-opportunity financial system for everyone.
Solar-powered & professionally hosted from home, 10% of our pool rewards go to environmental charities (suggestions welcome!), to help offset Cardano's footprint.
Happy staking! 🌞
Jos