Staking4ADA.org aims to offer a professional, decentralized, and sustainable staking service on the Cardano network, for all wallet sizes. We are solar powered & fully decentralized, without compromising security or reliability. Our goal is to deliver top-notch rewards for you, while providing awesome network performance for the Cardano network.
Cutting Cost, Not Corners
Solar Powered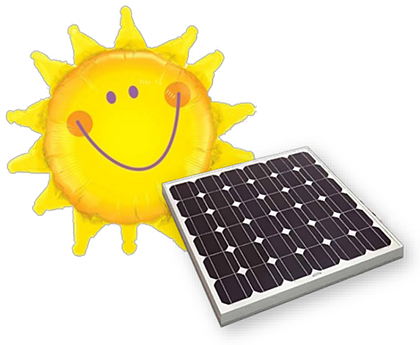 We operate highly efficient bare metal servers, directly powered by 10 x 260W solar panels. Excess power is fed into the grid and helps reduce our operating expenses while providing more clean energy to our little planet.
Energy-Efficient
All pools are running on highly efficient private servers, consuming less than 40W in total, with back-up running in a different location, also solar powered, ready to take over within minutes.
Decentralized
Why add yet another instance to hundreds of nodes already running side-by-side in power-hungry Amazon, Google, or Microsoft data centers? Keeping our servers away from the Cloud is a deliberate choice, to avoid centralization of the Cardano network and to minimize the environmental impact.
Reliable
If needed, a remote backup server takes over within minutes. Our low-latency Internet connection has a proven uptime of >99.9% over the past 8 years. The entire 9-mth ITN testnet phase was completed with 100% network and power up-time.